Yes it's another new watch all about alloys, today. G-Shock is releasing, later this month, the full metal GMB-B5000TR-9. It has a gold ion-plated case in a new mirror-finished titanium alloy, and a rather striking multi-coloured bracelet.
Developed in conjunction with Nippon Steel Corporation, the new titanium alloy is called Titanium Alloy Super-TIX 20AFG ('TranTixxii' for short), and took six years to develop.
TranTixxii is twice as hard as pure titanium but retains other properties such as being light, anti-corrosive, and hypo-allergenic. The hardness of this alloy also allows for a mirror finish comparable to stainless steel. This point is of particular note, as titanium watches have not been able to be finished in this fashion. This is the first titanium G-Shock with a mirror finish.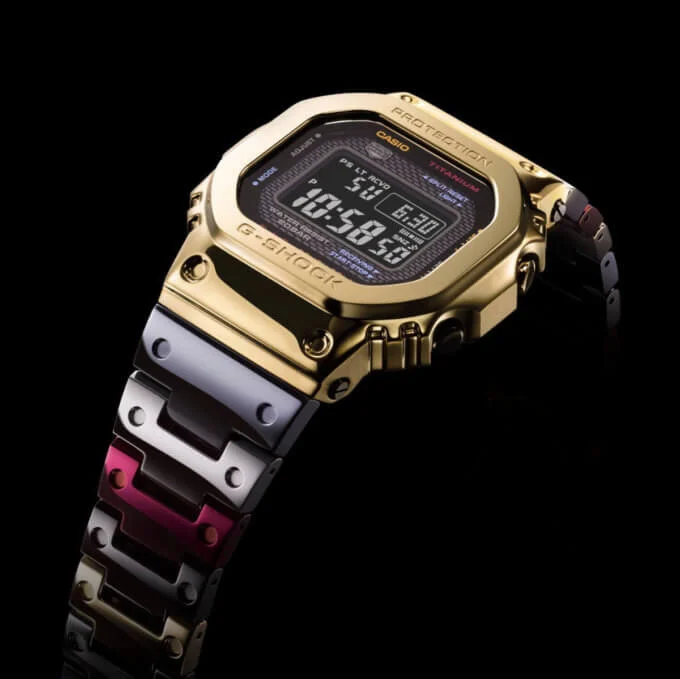 This is also the first GMW-B5000 model with multi-coloured ion plating. The case, which measures 49.3mm × 43.2mm × 13mm (water resistance of 200m), has a gold ion plating, and the bracelet's titanium links are ion-plated in red, light gray, dark gray, and gold.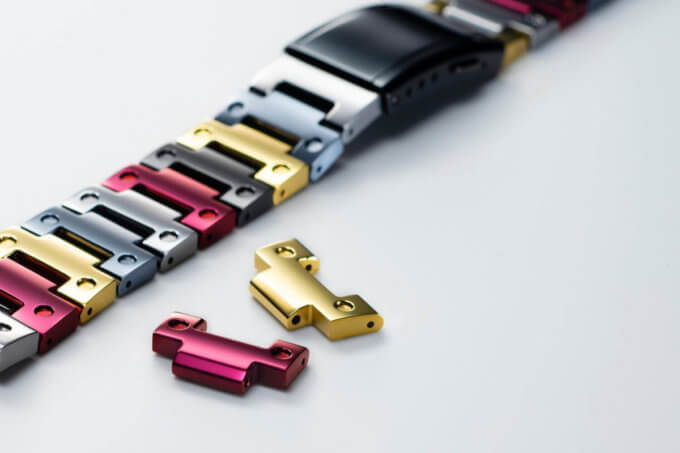 The GMW-B5000TR has the same features as other GMW-B5000 models, such as shock resistance, solar power, Multi-Band 6 automatic radio-sync time adjustment, 39 time zones, a 1/100-second stopwatch, and Bluetooth smartphone link. It weighs 104g, which is slightly lighter than the 110 grams of the previous titanium models.
In Japan, the GMW-B5000TR-9 will be released on April 23, 2021, with a price of 175,000 JPY (excluding taxes).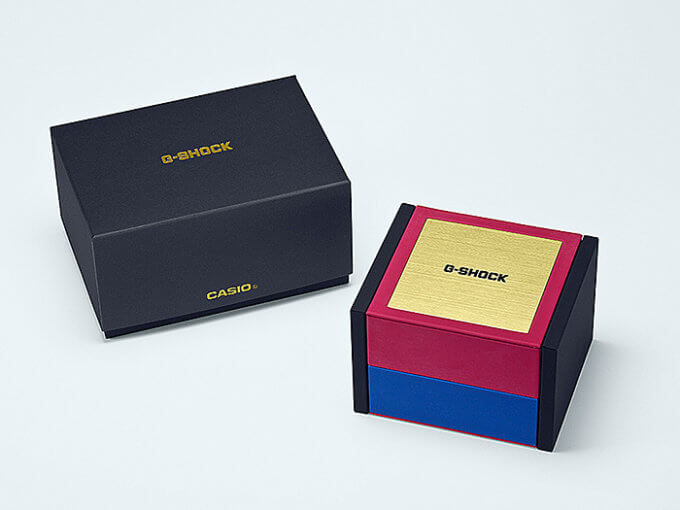 Nippon Steel's TranTixxii can be made with a variety of colours and tones and is being used widely in other applications including architecture/ building components. You can read more about it here.
[Photo credit: G-Shock]
---
---
Categories: Casio, Japanese watches, Watch materials, Watch Profile, watches, Women's watches