Project LpX is Loupe System's first collaboration with MB&F, bringing the latter's nod to a previous collaboration into a stand for the best loupe in the business. As a long time owner, it is difficult to imagine not having one with me when looking at watches.
The new Project LpX is made up of five modular parts which when combined, make for a rocket-inspired form.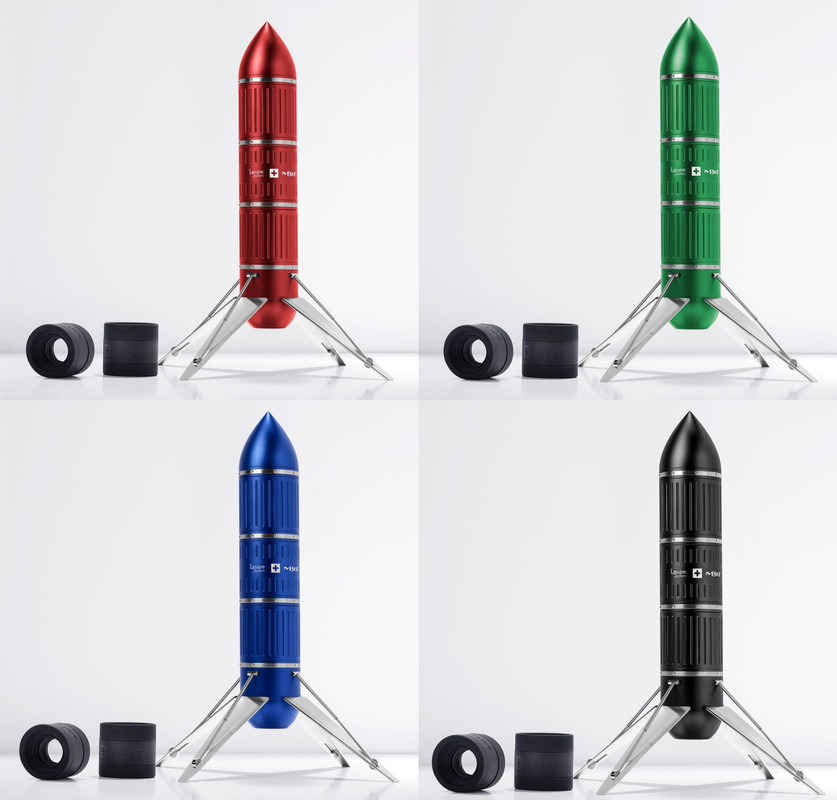 Starting from the bottom – firstly, the anodised aluminium base is CNC-machined and contains a self-illuminating tritium capsule (half-life of fifteen years) that glows in the dark, a nod to a rocket booster. Its landing struts are polished and satin-finished stainless steel.
Next up are the three (loupe) body components. The rocket can be configured to accommodate one, two, or three Loupe System loupes, each inside a separate case. Each storage components is also CNC-machined anodised aluminium. They are clicked securely into the base and each other. To put inside, the LpX kit comes with one Loupe System 3x magnification (Model 02) and one 6x loupe (Model 01), each with MB&F and Loupe System co-branding on the black leather grips, and with a travel case. There is the option to buy a 10x magnification Model 03 loupe (with the same co-branding) as well.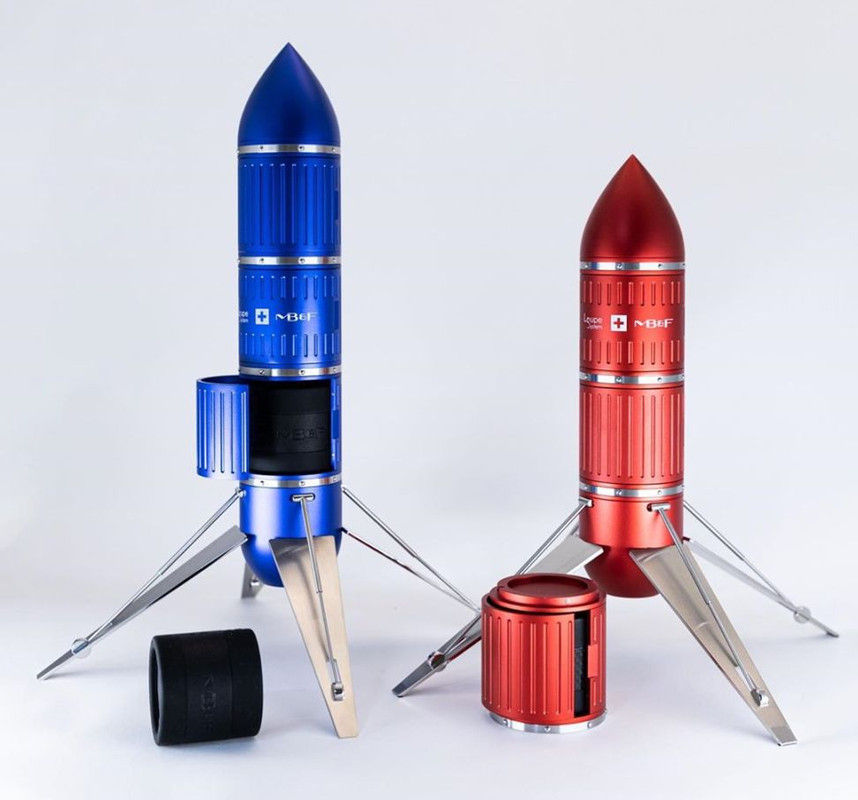 Last is the nose cone of the rocket, made from the same material, that can be attached to any of the three loupe capsules.
In addition to the rocket stand there is also a Loupe System Universal Clip. It allows you to slide either loupe into the clip and put it on you mobile phone or tablet to take photos or videos.
Sizewise, the rocket is 28cm at its widest (base) and 33cm in height. It weighs 600g without the loupes inserted into the modules; with the two loupes, it is 850g.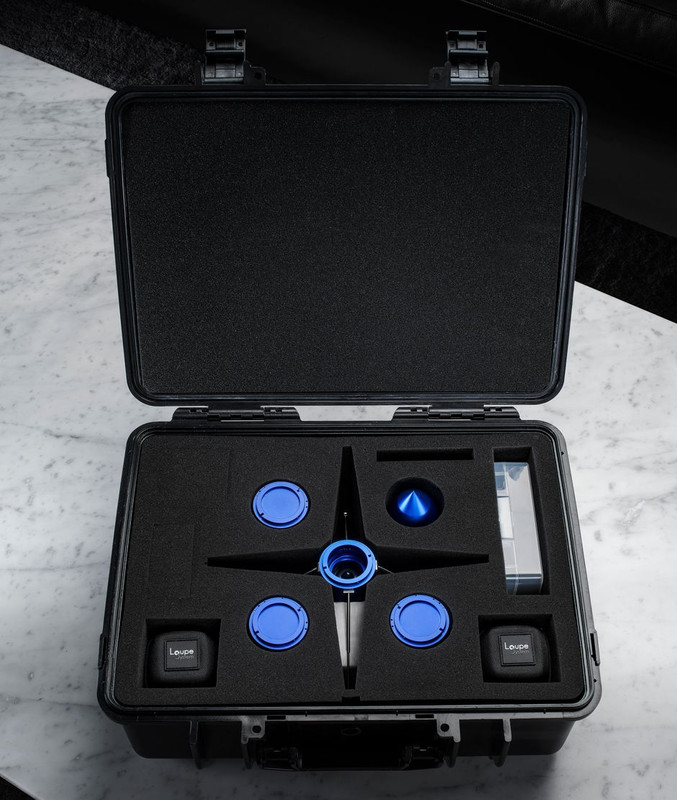 If you want to travel with it or simply store it, the Project LpX comes in an XL ABS waterproof case with foam interior measuring 44cm x 35cm x 19cm and with a total weight of 4.8kg.
Available in four colours with a limited edition of 99 pieces each in red, blue, green, or black, the price is USD 3,300. You can place your order from Loupe System at this link.
[Photo credit : MB&F and Loupe System]
---
---
Categories: Accessories, Ephemera, Limited Editions, MB&F