Behind the name of a Greek deity lies a Spanish watch brand making low volume vintage-inspired pieces hovering around the sub 2,000 EUR price point using Swiss movements, German assembly and Spanish leather for the straps.
There are many micro brands in the watch world, and you would be hard pressed to keep up with them. You'll probably have noticed by now that we leave these to those sites who are experts at covering small brands, but today we are covering one from Ophion not just because of its looks, but also because two of our team members have been paying attention to them since their first watch, and think they represent solid value for money.
Ophion's first watch, the 960, was characterised by a clear design flashback to 1960s dress watches, with its slightly domed dial and use of simple markers and dauphine hands modernised by a modern size and use of Super-LumiNova.
One of the brand's goals is to reference different periods, and Ophion have just announced the new OPH 786, which they say is inspired by pocket watches of the late 1700s.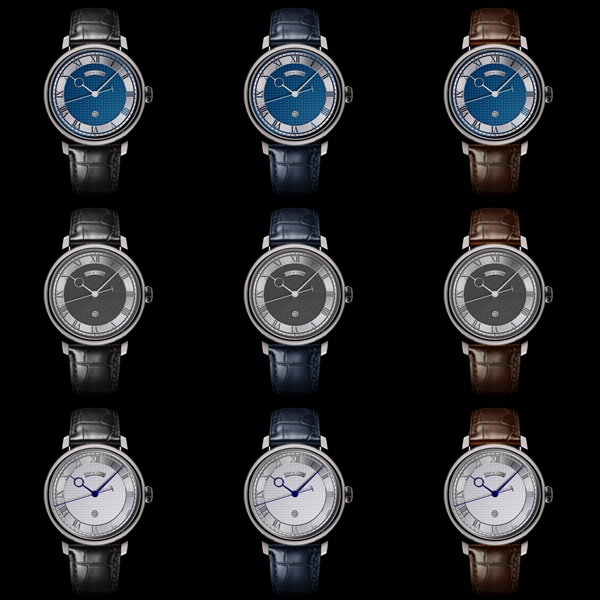 As Ophion put it, they wanted to provide a watch featuring guilloché at an entry level price point. Not just this, but it was important to them to not go with stamped guilloché but CNC-engraved, for more precise patterns. They've also not just gone with guilloché but also a layered effect to the dial, with the hour and minute ring hollowed so you can see the dial below.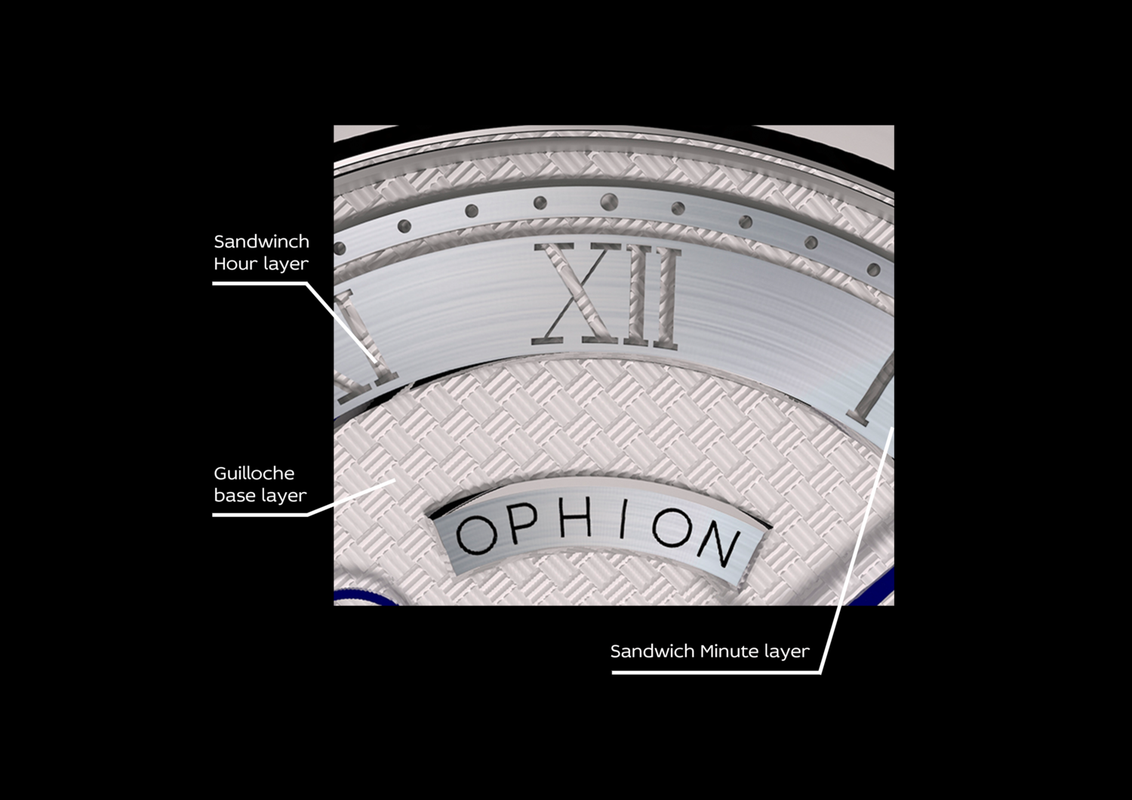 Technotime has again found its way into the inside, as it did for the 960. Ophion have taken the base Technotime movement, redesigned bridges which are machine chamfered, and added hand hammered decoration (a nod to the frosting on the vintage pocket watch movements from the period of interest), something which, with its 'hand' emphasis, many will find appealing not just in effect but also in terms of their watch having a 'human touch', so to speak, especially at this price point. The main plate is sandblasted.
However, there is another dial decoration option, which they've called 'Granular Gray'. It's essentially a frosted look and as the name indicates, only comes in gray.
There are two types of hands, thermally blued or nickel-plated, depending on the dial colour. You can see all the options available in the grid below.
Size-wise it's a 39mm stainless steel case that is 10.35mm thick. The dial's sapphire crystal is domed. It comes on a cow leather strap but you can upgrade to alligator.
Prices are as follows :
Granular Grey with nickel hands – 1,650 EUR (w/o taxes and shipping)
Blue or silver guilloché (thermal hands or nickel hands) – 1,990 EUR (w/o taxes and shipping)
Alligator strap upgrade – 70 EUR
Additional alligator strap – 140 EUR
Note that there is a pre-order deposit of 950 EUR for the Granular Grey and 1,150 EUR for the blue and silver dials models.
Most can only dream of owning watches from say Breguet, Kari Voutilainen, Roger Smith or Urban Jurgensen, to cite some examples that have come up in Team Horologium discussions about this new Ophion, but with the OPH 786 you can get a very handsome piece that pays homage to the design roots of these brands for under 2,000 EUR. To go to their pre-order page, click here.
---
---
Categories: Ophion, Watch Profile, watches