Unlike many who revisit the cultural influences of their youth through the purchasing of collectibles that they either lost or perhaps were unable to obtain at the time due to a lack of pocket money, Max Busser has the enviable capacity to make childhood memories come to life, but in a manner of his choosing and interpretation. I've previously called this á type of 're-invented nostalgia'.
For the latest HM, the childhood reference is that of Captain Future (aka 'Capitaine Flam'), who had a space (now pirate) ship whose design informs that of the HM6. Fortunately for the watch wearer, this smaller-than-a-spaceship-but-still-rather-large ( 49.5 x 52.3 x 20.4mm) new space ship is made of titanium.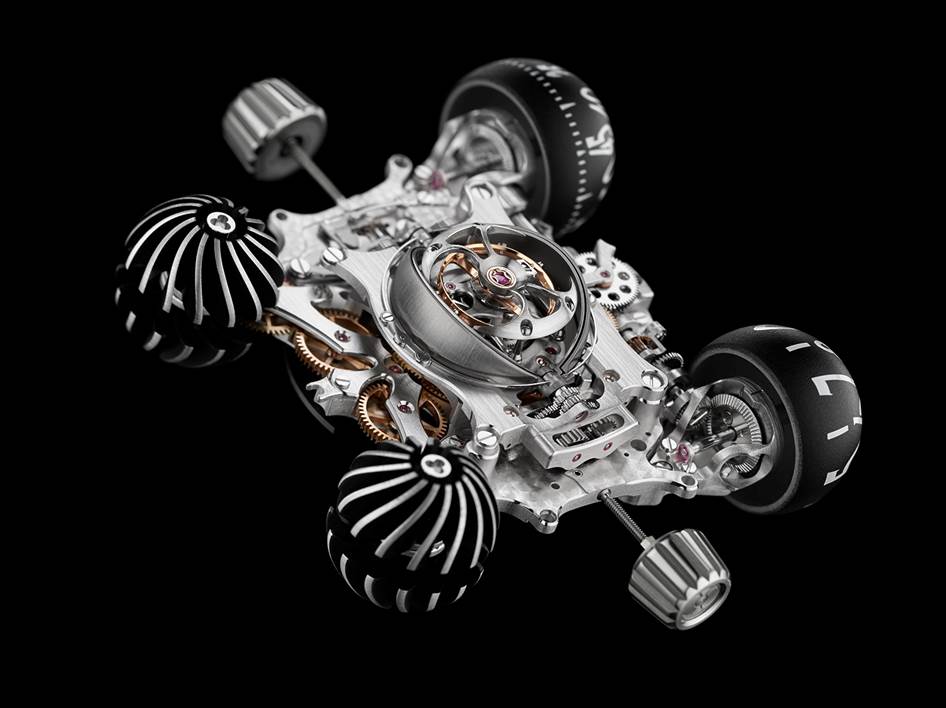 With a whopping ten domed sapphire crystals, the new HM6 contains a new automatic movement with a flying 60-second toubillon that is not only encased beneath one of the sapphire domes but which also features a rather quirky retractable 'cover' that is operated by a crown (on the left).
The other domes, which are part of what make this distinctively MB&F, are the hours and minutes, and twin turbines whose purpose appears to be partly for that of design balance and partly because well, they can. Musing aloud – it is also an oblique design nod (and continuance) to the HM5's auto-inspired louvres?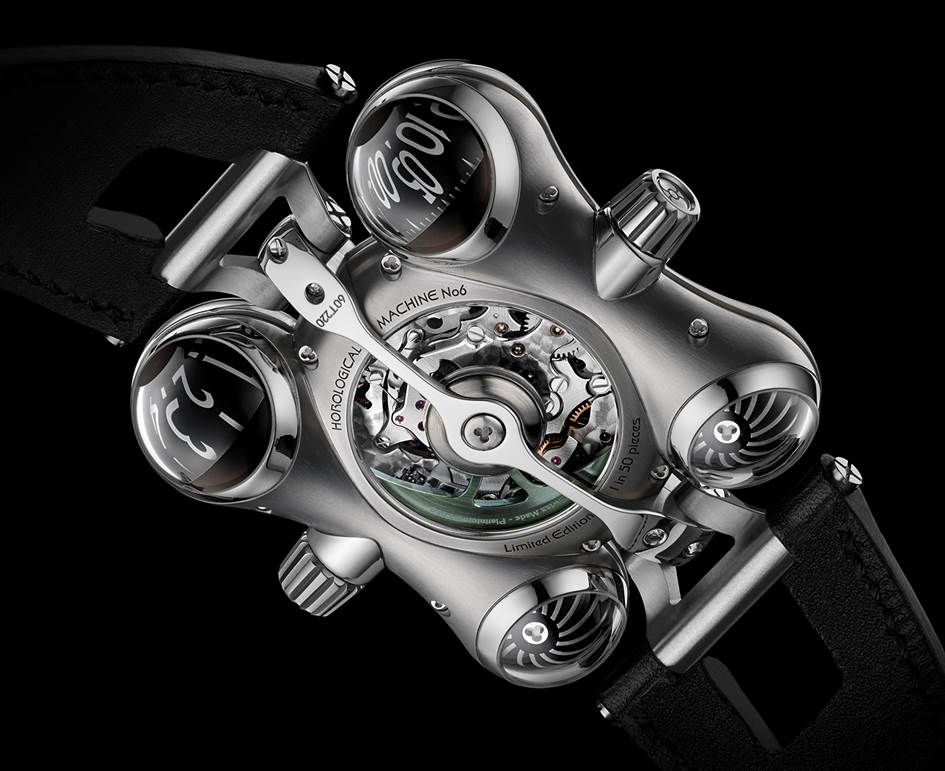 Although the watch itself is in titanium the winding rotor is Pt 950, to which are connected the previously mentioned turbines.
For those who like numbers :
1. There are 475 components to this watch
2. The new movement's power reserve is seventy-two hours
3. Fifty is the limitation number for this piece
4. From concept to fruition, the HM6 took four years
5. Last but not least is the most important number – USD 230,000/ CHF 215,000, which is what it will cost you to become a space pirate of the MB&F variety
Keep an eye on this space for 'in the metal' photos of the new HM6. In the meantime, here is a short film from Max Busser about Capitaine Flam and the Space Pirate.
For those of you who are Lego fans, here is a link to a Lego version of Capitain Flam's ship.
---
---
Categories: watches