Today's watch is one of 2014's new women's release from Jaeger-LeCoultre. The Rendez-Vous range features some dozen odd different variants on the same core case and dial design in more than one size, and including complications. I am a supporter of fine watchmaking brands moving away from quartz for women's pieces, so the fact that the Rendez-Vous collection is now fully mechanical is a huge tick in its favour. Today's watch has the automatic Calibre 898B, which has a power reserve of forty-two hours.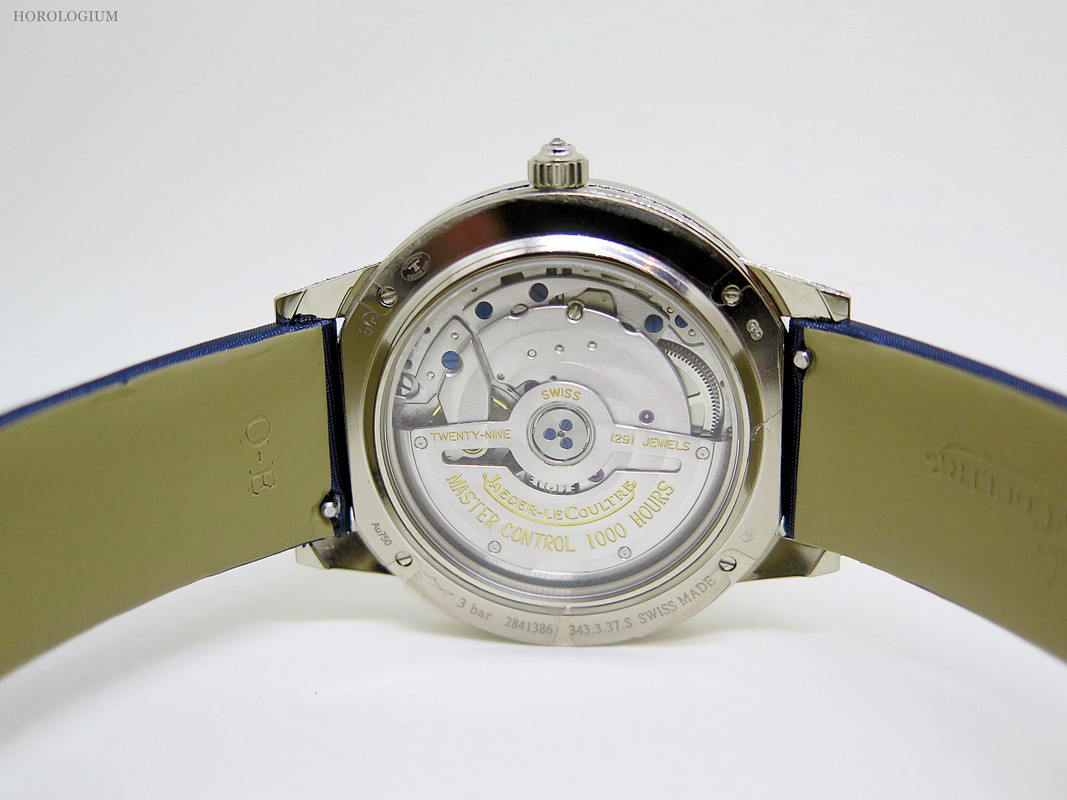 With its popular Art Deco inspired genesis, the Rendez-Vous range has become an incredibly popular one for Jaeger-LeCoultre, and in spite of my general comments regarding women's watches from 'Manufacture' level brands, the fact that JLC have a completely separate area dedicated to women's watches with a tagline of "Reinvent yourself" shows a dedication to seeing women's watches not simply as an adjunct to the core men's range.
Being a simple watch creature, I rather like watches whose model names are self-explanatory, and so it is with this one, with the eponymous night/ day being reflected on the indicator at the bottom of the dial. To be honest, and I've engaged in a number of discussions about this, I'm not quite sure I understand the usefulness of a night/ day indicator, however nice it may be to look at. Some have said that it adds interest to the dial (which it does) and that it has a function when combined with a date indicator, but I guess that perhaps they (and other brands who do the same) have done it because they can, and to add visual interest. In this watch, there is probably plenty of visual interest going on already with the diamonds and their differently set designs, so in that sense the night/ day indicator acts as a sort of a 'visual break'.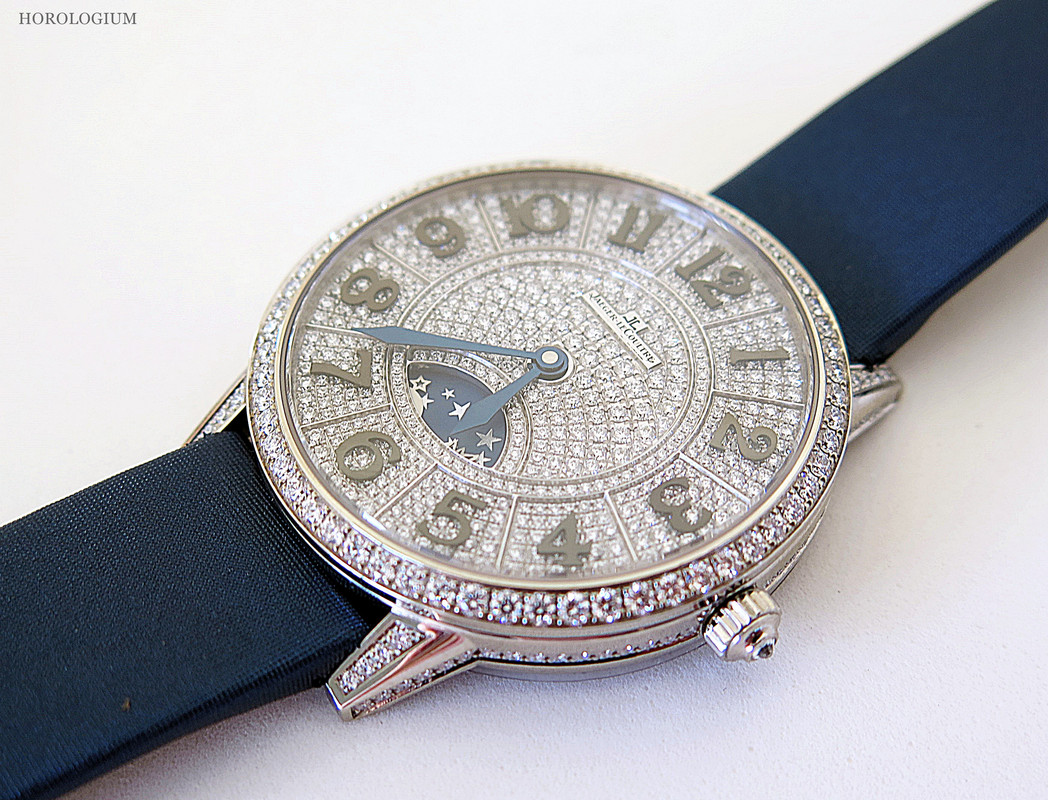 With its diamond gem-set dial in a 36mm white gold case, what makes this watch stand out from many other similarly busy dials is that it is legible. Never underestimate how important this is, especially for jewellery watches. Those big raised numbers make this a piece that can be used as a watch, and not just pretty diamonds on the wrist.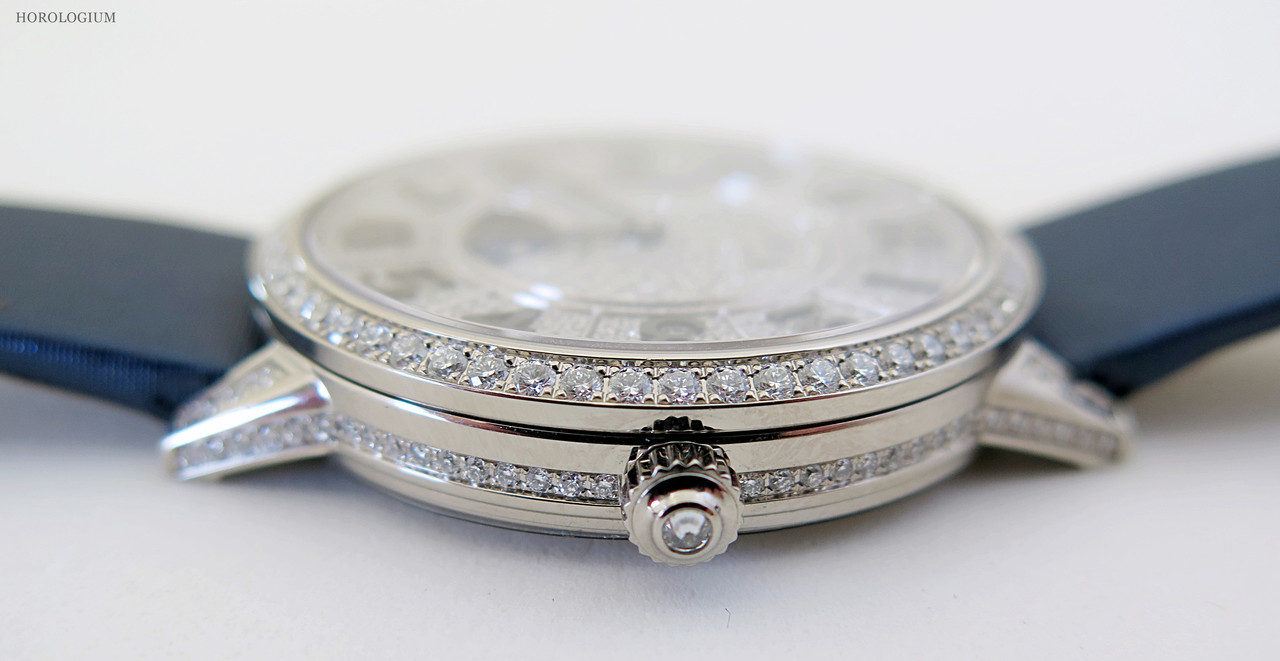 A very interesting (and unexpected) thing to note has been how it has garnered a number of fans even amongst male collector/ watchnerd crowds here in Australia; people for whom this watch would not be considered to be a 'natural fit'. Don't let it be said that Australian men are all about big sports watches.
I have seen this piece a couple of times now, and an unexpected appeal for me has been the elegant blue satin strap which perfectly matches the blue of the night/ day indicator and hands. As a new addition to the already top-selling Rendez-Vous range there is little doubt that it will also prove to be a popular model for Jaeger-LeCoultre. For women who find this size too large, it also comes in a 29mm version.
The Australian RRP for the 36mm Rendez-Vous Night and in WG with pavé diamonds is $59,500. The 29mm version has an RRP of $52,000.
---
---
Categories: Hands-on, Jaeger-LeCoultre, SIHH 2014, Sydney, watches