At Baselworld 1999 and 2000 Vianney Halter and Janiver SA showed off his 'Classic' model, delivery of which commenced in 2001 and continued for almost a decade before it was discontinued. The total run was 250 pieces, of which 115 were in RG, 34 in YG and 101 in WG, and with a number of dial variants.
Australia is not commonly known as a hotbed of independent watchmaking fandom, but there are a surprising number of 'indie' owners here, and having at least (I only know of these two) two out of two hundred and fifty of these Classics in Sydney is worthy of a post commemorating their first meeting. These are uncommon watches even amongst watch collectors and enthusiasts, and it is even more uncommon to have two in the same place at the same time.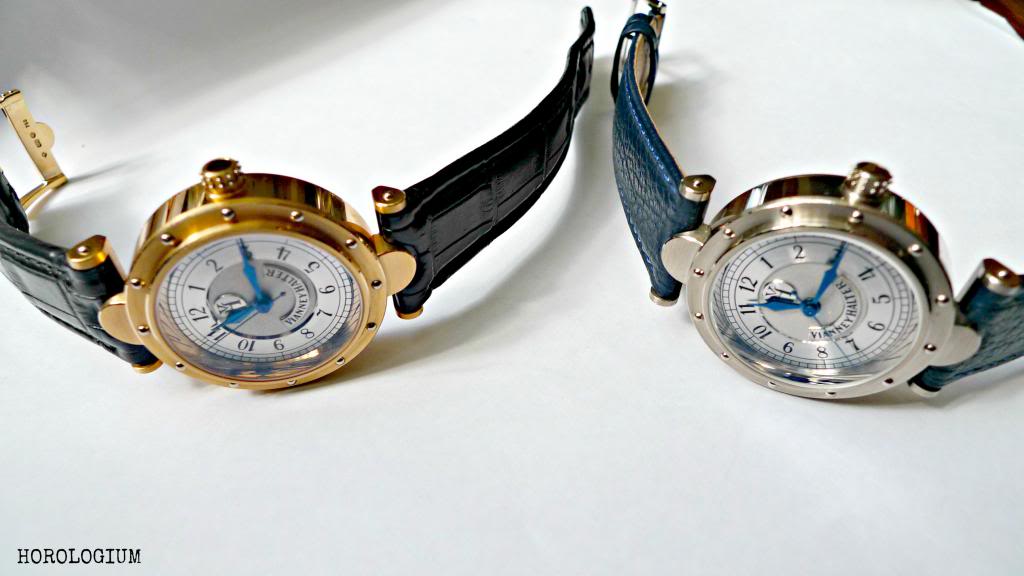 The Classic is 36mm in diametre, with a combination of contrasting brushed and polished surfaces; the bezel brushed and the twelve hour markers polished, for example.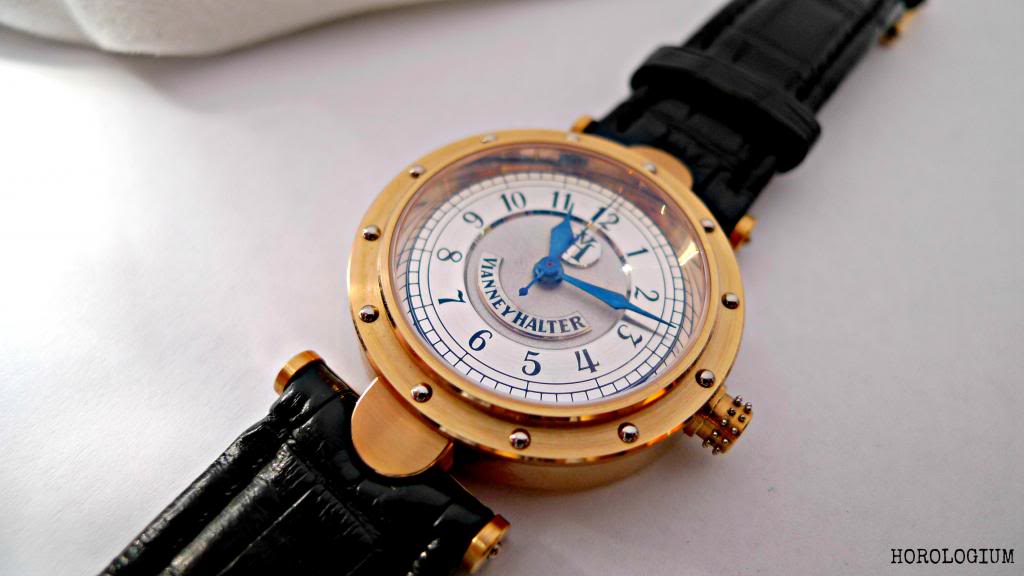 The dials are sunken, have black Arabic numerals, markings, and black railway tracks.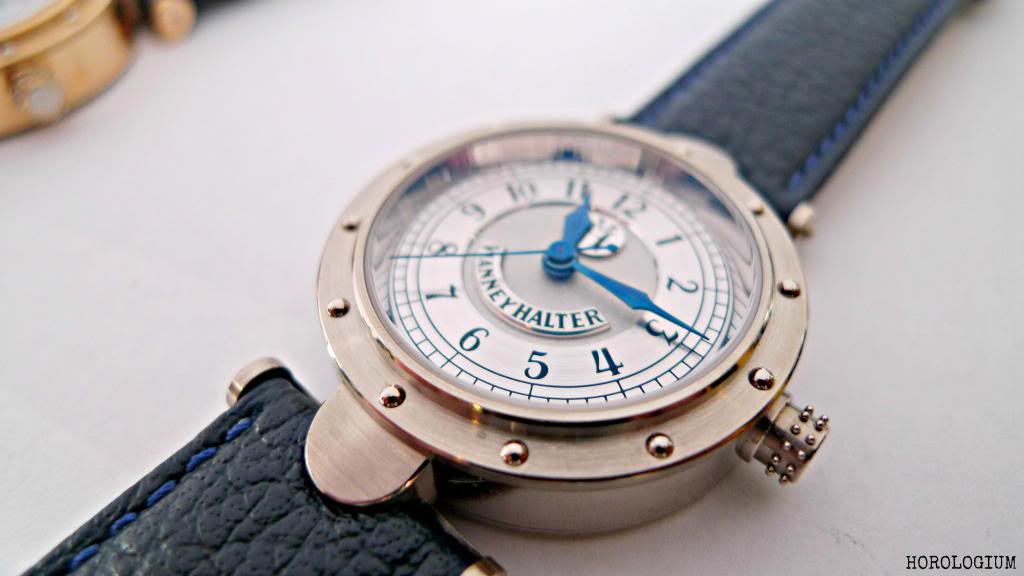 One of the most beautiful features is its handcrafted blued hands, which actually have a curve to them. The use of a blue strap in the WG version is a wonderful way of accentuating these.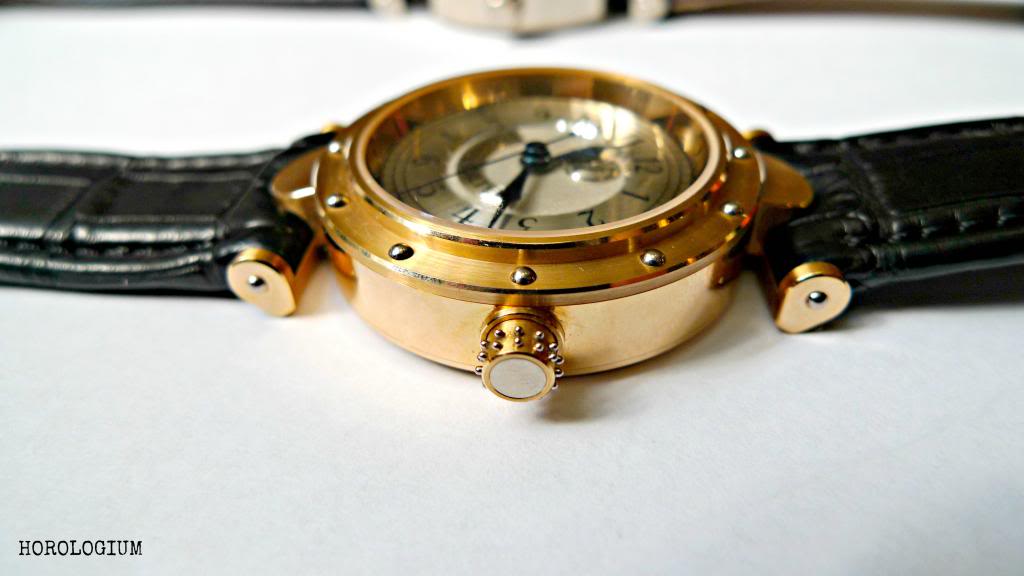 There are twenty-four rivets in the winding crown (WG in the WG version), which provide both a wonderful tactile aspect and a visual continuity with the twelve on the bezel.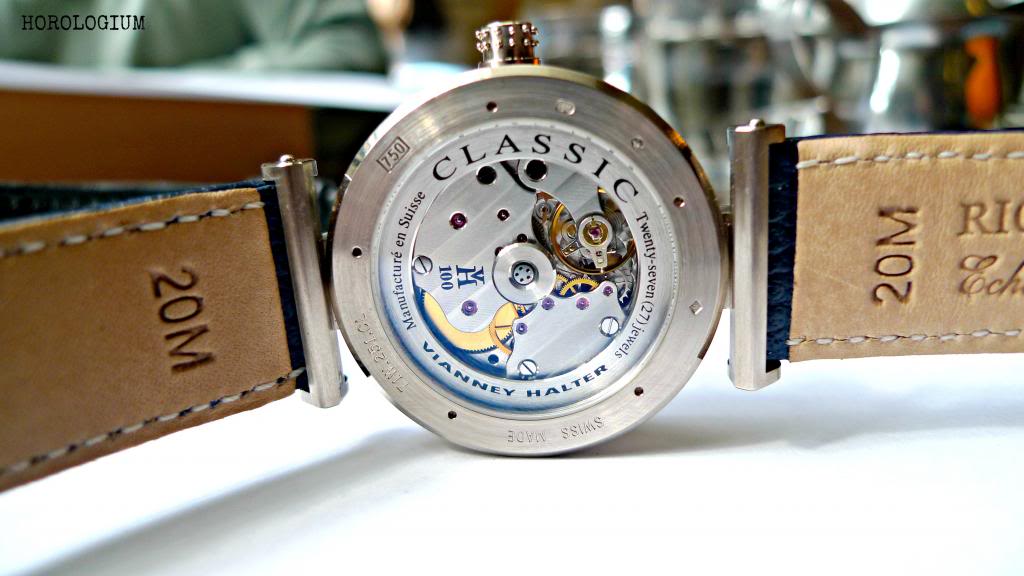 Inside is the automatic VH 100 movement, as indicated on the caseback.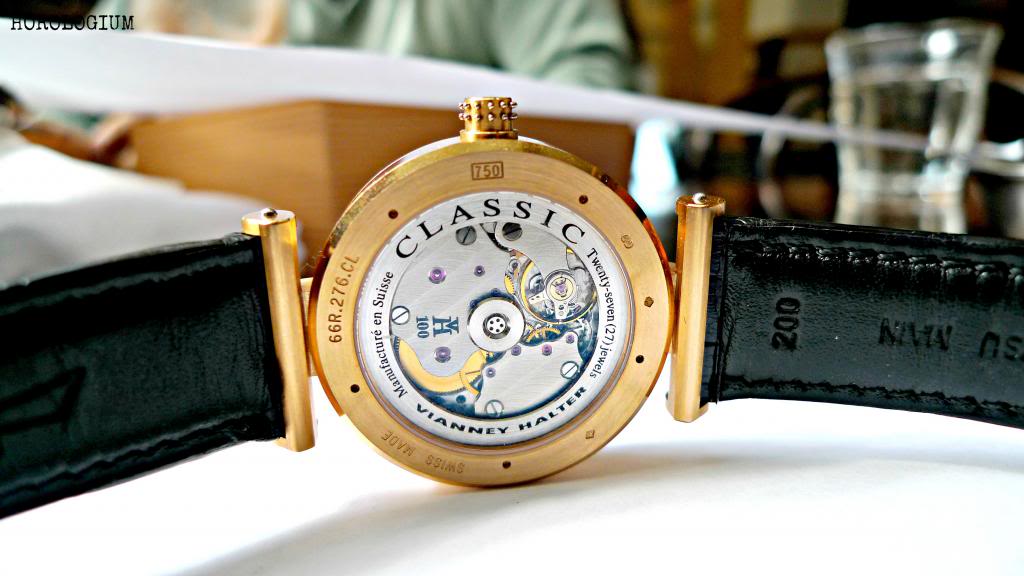 The owners and their watches.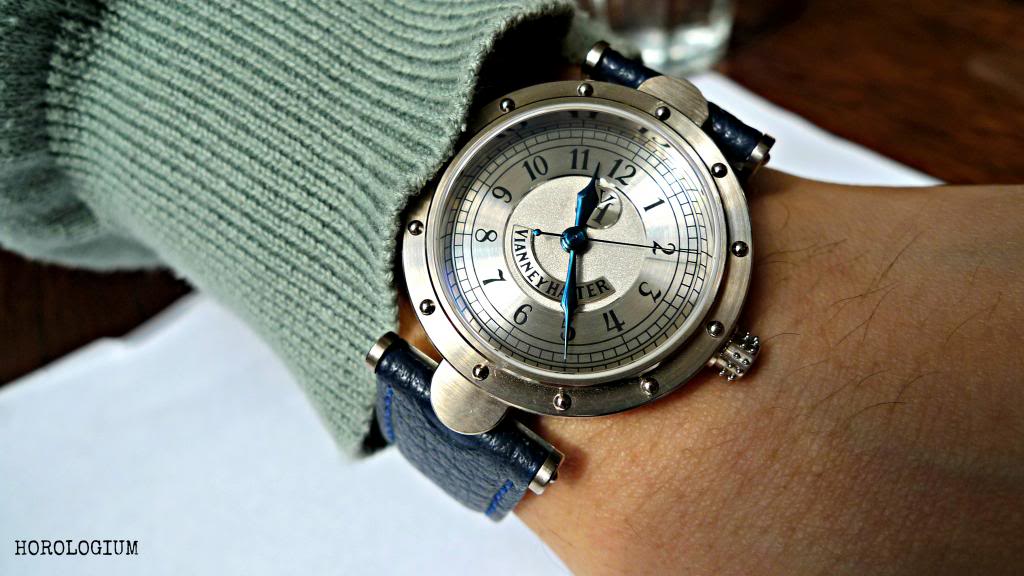 Although they are fairly chunky, even with their steampunk aspect they are surprisingly dressy, and easily dressed up or down.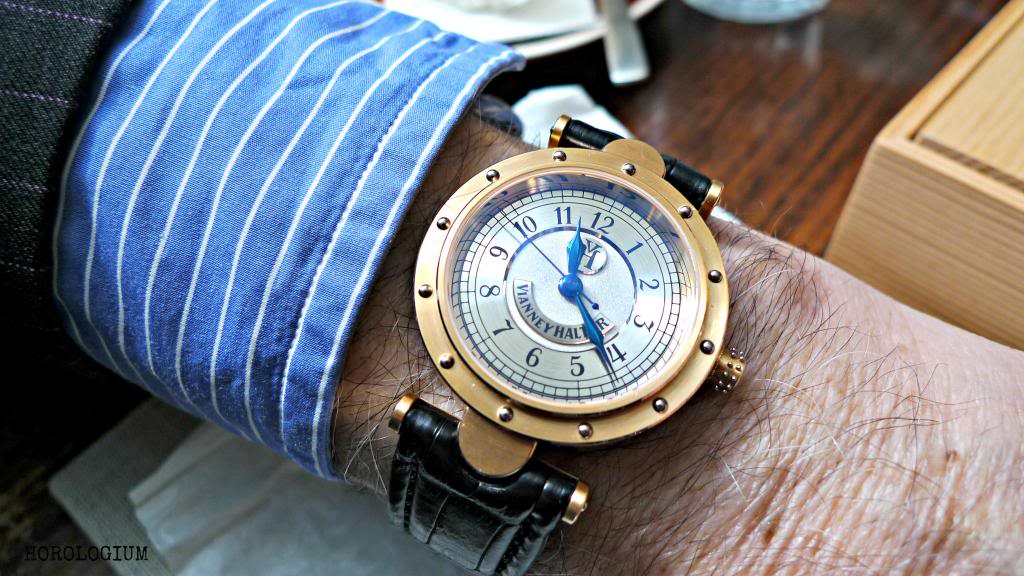 Their more complicated sibling the Classic Janvier Moon and Sun came out seven years ago, and of course Vianney Halter's astonishing new Deep Space Tourbillon was launched this year.
---
---
Categories: Independent brands, Sydney, Vianney Halter, Watch Profile, watches