As I write this I am watching an old episode of 'Star Trek : Deep Space Nine' on Australian free to air tv – yes, truly. Major Kira has discovered that the Bajoran Central Archives show her as having been in a Cardassian prison, whilst she has no memory of this. I won't reveal what happens…
After a break of seven years Vianney Halter has come back with a new model, influenced by watching this series. He asked himself "what is the ultimate time instrument that a human being shall take with him for his trip in outer space?"
In the Star Trek universe(s), things are different, and Vianney Halter sought inspiration from the idea of spacecraft which are sent to explore unknown parts, to seek out new civilisations. His new Deep Space triple axis central Tourbillon is, for him, a watch that reflects this because of its technical challenges and its aesthetic sensibility.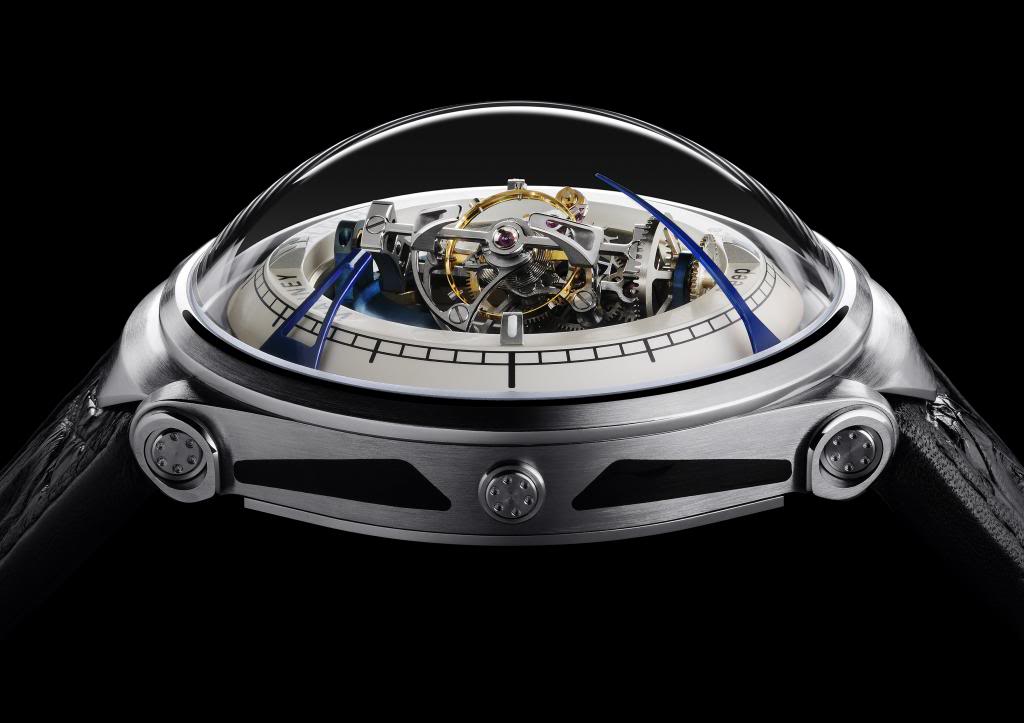 A rather pronounced sapphire anti-reflective dome sits above a 46mm (10mm thick) round titanium case. Underneath at the centre of the watch is a huge triple axis tourbillon, surrounded by a index ring with 'chemin de fer'. Two curved blued steel hands lean out of the watch periphery and spread towards the tourbillon.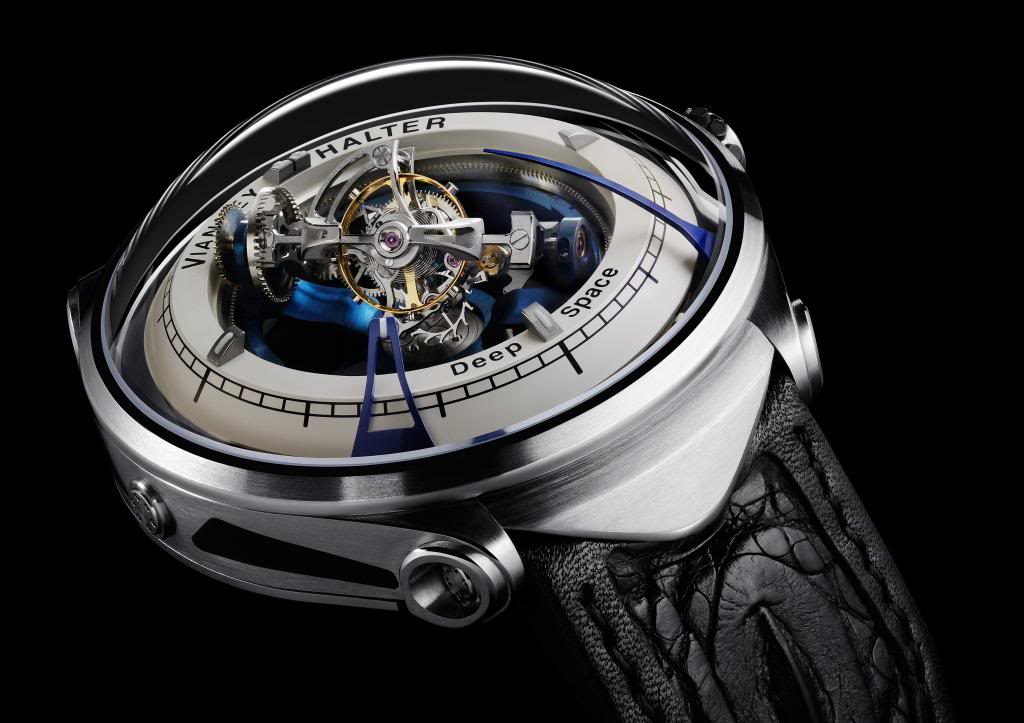 To the core of this piece, the triple axis tourbillon is inside a structure that rotates in 6 min around a second axis perpendicular to the one of the tourbillon cage. The whole set is suspended in a cradle that turns in the plane of the watch mainplate in 30 min – the 3rd axis. As Vianney Halter puts it, "each dimension (axis) has its own rhythm, its own time". Reaching over this are blued curved hands.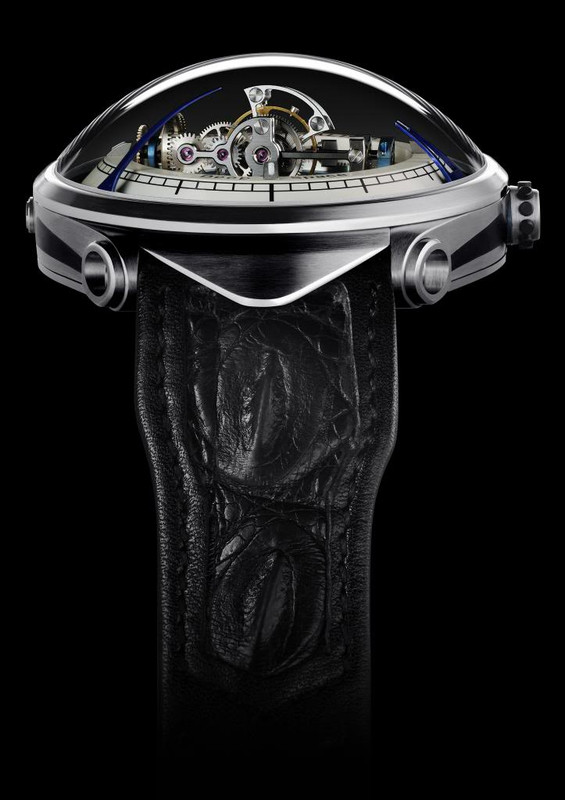 This is a seriously cool watch design-wise with a serious amount of technical 'boldly go' to it as well. It has been a long time between watches, but this re-affirms Vianney Halter's place as one of the most interesting watchmakers around.
The Deep Space Tourbillon forms part of the Halter Tempus collection and is priced at CHF 180,000 (w/o taxes).
When awarded the 2011 prize for Best Watchmaker-Designer at Le Grand Prix d'Horlogerie de Genève Vianney Halter said "Watchmaking is an exploration journey" – looking back, perhaps this was a hint of the new Deep Space Nine.
---
---
Categories: News, Vianney Halter, Watch Profile, watches, Watchmaking